How Long Does Media Mail Take? | [Full] Shipping Guide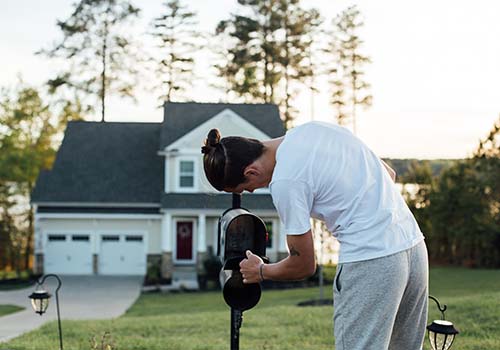 Perhaps you have heard of USPS media mail when attempting to ship a book or other educational materials. Many people who sell textbooks through Amazon or eBay utilize media mail for shipping. But, media mail has very specific rules about what qualifies for those special shipping rates. In addition, delivery times might be a little longer than those offered by other services. So, just how long will media mail packages take to arrive at their destination? We will tell you everything that you need to know about media mail shipping times along with the rules and costs of the service.
What Is Media Mail?
So, just what is media mail anyway? Media mail is a service offered by the United States Post Service as a cost-effective means of sending educational materials. In fact, it was first introduced back in 1938 as a way to encourage people to distribute these educational materials to others. Back then the service was called "Book Rates." As the name implies, the service was limited to mostly books and other printed materials. However, the invention of the computer has caused the list of eligible items to expand to include things like audio and video recordings as well as computer-readable media.
The post office has strict rules about the types of materials that qualify for media mail rates. Since these rates are so low, people often attempt to mail items that do not follow the rules. For this reason, the Postal Service reserves the right to inspect any packages or items sent via media mail. If you attempt to send an item that does not qualify, you could even be charged with mail fraud! That is not likely, but it is a possibility. The more likely scenario would be that you or the recipient would be required to pay the additional postage due that would be needed to send the item through Priority Mail.
Media mail does not include many additional services since it is so cheap. Recently, media mail did begin to include USPS tracking at no additional charge. However, other services like collect on delivery or delivery confirmation need to be added to the shipment at an additional cost.
Media Mail Delivery Times
In most cases, media mail is one of the slowest delivery options available. It can sometimes even be slower than regular First Class mail. According to the USPS website, media mail has a service delivery timeframe of 2 to 8 business days. Compare this to other USPS services like Priority Mail which will be delivered in 1 to 3 business days. You can quickly see that media mail is much slower. Also remember that media mail is not a guaranteed service. This means that although it is usually delivered within 8 business days, it might take longer than that in some cases.
The specific amount of time required to deliver your media mail package really depends on how far the package needs to go. Shipping a package completely across the country is going to take longer than a package that is being sent within the same state. If the package must travel a longer distance, then the delivery time is going to be longer in that case. You can always use the tracking number provided to keep an eye on how your package is progressing.
Cost Of USPS Media Mail
Media mail might be a little slower, but it is also one of the cheapest shipping options offered by USPS. It is typically much cheaper than the options offered by UPS Retail Ground and FedEx. For example, media mail costs start as low as $3.19 at the retail counter of the post office. Presorted and commercial media mail rates are even lower than this. This is even cheaper than First Class packages, and much cheaper than Priority Mail or Priority Mail Express. As a comparison, Priority Mail starts at $7.95 and Priority Mail Express starts at $26.60. You can see that is quite a big difference!
One thing that keeps media mail cheap is the lack of additional services provided. Media mail recently started to include USPS tracking at no additional charge. However, if you need to add other services like signature confirmation or collect on delivery, then you will need to pay an additional fee for those services.
One important thing to note about media mail prices is this – the rates are based solely on the weight of the package and not the delivery zone. Other USPS services base their rates both on the weight of the package and the distance between the return address and shipping address. However, media mail is different. Sending a 2 pound media mail parcel 100 miles or 2,000 miles will cost you the same thing.
What Qualifies For Media Mail Shipping?
We have already mentioned that the rules about media mail are very strict, but what items qualify for media mail rates? Most people know that you can mail books using the service, but what other items can you send? Educational materials present a wide range of items, so here are just some of the things that are included:
Books of at least 8 pages

Sound recordings

Video recordings or videotapes

16 mm or narrower film

Test materials

Printed educational reference charts

Computer-readable media materials

​Binders containing loose leaf paper with medical information for doctors or medical students

CDs or DVDs containing media materials
Now that you understand more about the qualifying items for media mail, we will discuss some examples of items that do not qualify. Not all media is allowed in media mail. For instance, even though you can ship books through the service, comic books are not allowed. They do not qualify as educational. Likewise, no advertising may appear in the books except for incidental mentions about other books. So, magazines are out as well.
Video games do not count even though they might be computer-readable material. Finally, school supplies like empty binders and blank notebooks or paper must be sent using other services. Similarly, blank CDs or DVDs cannot be included in mailers sent via media mail service. It is a cost-effective way to send educational materials, and it must only be used for these types of materials.
USPS Media Mail Alternatives
If your item does not qualify for media mail, then what are your options? You have many other options! You could send your item via regular First Class package service, Priority Mail, or Priority Mail Express. Any of these mail classes will send your media items that might not otherwise qualify for media mail. First Class service is usually not that much more expensive than media mail, although Priority Mail and Priority Mail Express can start to get expensive – especially for larger packages. Media mail can be used to send packages up to 70 pounds, so that might cost quite a bit using another service.
In addition to USPS services, you might also turn to other carriers like UPS, FedEx, or DHL. These carriers will deliver nearly any item that you want to ship, although their prices are higher than the postal service. They also provide tracking information, and insurance is usually provided at no charge as well.
The Bottom Line
Media mail can take anywhere from 2 to 8 business days and even that is not guaranteed. In some cases, it could take even longer. However, the service is so cheap that people rarely complain about the delivery times. Remember that only certain items qualify for this service, and the post office has the right to inspect your package to make sure that it complies with the USPS media mail rules. If an improper item is found, you will be stuck paying the additional postage and could even be charged with the crime of mail fraud!
Frequently Asked Questions
Why does Media Mail take so long?
Media mail takes so long because it is a very cheap service. It is given a lower priority than the more expensive services offered by USPS. For this reason, these packages usually travel a little slower than Priority Mail or services that are a higher priority. Even though it might seem slow, most media mail packages are delivered within 2 to 8 business days.
Can you track Media Mail?
Yes! The post office has started to provide media mail tracking at no additional charge. You can track your media mail package just like any other USPS package. Simply visit USPS.com and enter your tracking number. You can also call USPS customer service or visit your local post office. They can also assist with package tracking.
Is Media Mail the best way to ship?
It depends on what you are shipping and how quickly it needs to arrive. If you are sending an item like a book or other media that qualifies for this service, then it is a great option that is not expensive. However, if you have a strict deadline for arrival time, then you might consider other options. Media mail tends to be a little slower and is not a guaranteed service.
What are the Media Mail rules?
The USPS has strict media mail rules that plainly list the items that can be shipped using this service. You can only send books or media that qualify as educational materials. You cannot send school supplies, comic books, video games, or anything else that does not appear on the list. Failure to comply with the rules could get you charged with a crime!